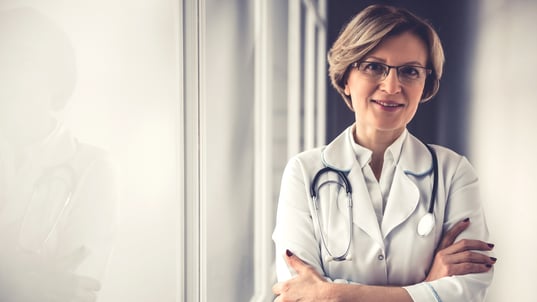 Cambridge Health Alliance is seeking a Neurology Clerkship Director to join our award-winning public healthcare system in Boston's metro north communities. CHA provides innovative primary, specialty and emergency care to our diverse patient population through an established network of outpatient clinics and two full service hospitals.
Responsibilities:
Orchestrate and oversee daily student activities on Neurology clerkship (including bedside rounds, discussions, tutorials, and other similarly related educational activities) in accordance with curriculum at Harvard Medical School

Provide ongoing formative feedback to students

Objectively assess core competencies required of all medical students

Liaise with faculty, house/medical officers, and medical students

Discuss student progress at frequent intervals with relevant faculty

Review and revise respective specialty curriculum in concert with other education leaders

Actively learn about good practices in medical education

Participate in medical education activities of the assigned Hospital or Health System

Full-time opportunity to join our well-established practice of 5 MDs in a collaborative, team-based and patient-centered environment

To provide exceptional ambulatory care and inpatient consults
Qualifications:
Successful completion of an accredited residency program

Board certification from American Board of Psychiatry and Neurology

Excellent clinical and communication skills

Demonstrated commitment to serving CHA's socioeconomically and culturally diverse patient population

Experience in an academic safety net system is a plus
For more information on CHA and to apply, please visit www.CHAproviders.org. Qualified candidates may also submit their CV and cover letter to Mary Cummings in the CHA Provider Recruitment Department via email at ProviderRecruitment@challiance.org.
In keeping with federal, state and local laws, Cambridge Health Alliance (CHA) policy forbids employees and associates to discriminate against anyone based on race, religion, color, gender, age, marital status, national origin, sexual orientation, relationship identity or relationship structure, gender identity or expression, veteran status, disability or any other characteristic protected by law. We are committed to establishing and maintaining a workplace free of discrimination. We are fully committed to equal employment opportunity. We will not tolerate unlawful discrimination in the recruitment, hiring, termination, promotion, salary treatment or any other condition of employment or career development. Furthermore, we will not tolerate the use of discriminatory slurs, or other remarks, jokes or conduct, that in the judgment of CHA, encourage or permit an offensive or hostile work environment.